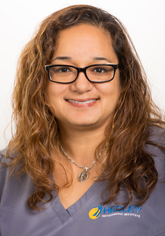 Bricia Ramos
Bricia started working with Dr. Chow in 2011. She is a graduate of Apollo College with a degree in Medical Assisting. Bricia loves meeting new people and making a difference in their lives.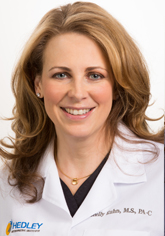 Shelly Kuhn, PA
Shelly received her PA degree from Midwestern university. She has been working with Dr. Chow for 5 years. She working with patients to regain their strength and mobility as well as supporting and educating patients to enable them to perform at their highest level.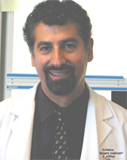 Haitham Hanna
Haitham Hanna, PA-C originally from Jerusalem moved to Cleveland, Ohio in 1970 where he completed his education. Mr. Hanna has over thirty years experience as a Physician Assistant and specializes in orthopedics where he assist surgeons perform the latest techniques in total knee and hip surgeries.
Mr. Hanna is board certified by the National Commission on Certification of Physician Assistants (NCCPA) and a fellow member the Arizona State Association of Physician Assistants (ASAPA) and the American Academy of Physicians Assistants (AAPA).
He is Founder and President of Arizona Surgeons Assistant PC and takes pride in providing exceptional care. Mr. Hanna has served the valley for over 15 years dedicating his time assisting physicians in surgical settings. His personal interests include preventive health research and activities.